This is a

closed

game. Please don't post without asking first. Also, sorry for all the edits.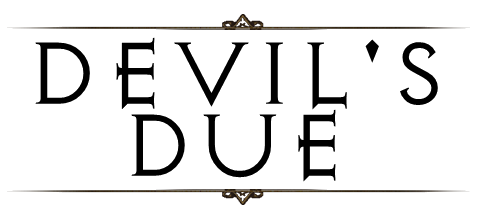 "Evil uses man, not the reverse."
- Fara, ex-paladin of the Zakarum



INDEX
Act I
In which one commits treason against himself, and a mighty devil falls from disgrace.
Act II
In which a remorseful angel traces back her footsteps to find the pieces of a missing puzzle.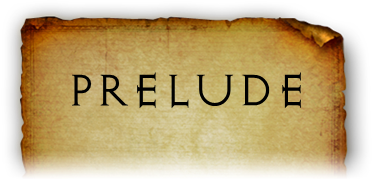 Since before the idea of time was ever concieved, an endless battle has raged: pitting the fearsome spawn of Hell and the Abyss against one another, bringing death and mayhem to worlds beyond counting, and echoing even in the deepest recesses of lands most Holy; the eternal struggle, the war endless, or as it is more often called, the Blood War. On one side charge the howling hordes of the tana'ri, unruly children of Chaos; while on the other advance the legions of the baatezu, orderly bringers of Law and subjugation. The two races bear an inborn, bottomless and almost irrational hatred for each other, natural and supernatural opposites, and will accept no terms but the total annihlation of the other. Mortals and powers alike find themselves invariably drawn to the conflict, and many agree that were it not for it, the unending armies of Evil would've already laid waste to the multiverse.
But the Blood War is not just about devils and demons tearing each other to pieces. It doesn't end after the colossal battle is over, on the rotting carcasses of charred and stabbed fiends, nor does it hold and just wait until the next skirmish to manifest itself upon the planes. For the Blood War is but another facet of a much larger struggle: that of Chaos and Order, applied to Evil; and so in fact it is ever-present, in a piece of graffitti roughly splattered in the City of Doors, in the heated discussion after the crime, and the cold precise dialogue of the philosophers; it lives in the hearts of all beings with reason, it beats with the rythm when a dancer who's strenght is technique faces another who blazes with passion. It is timeless, all-spanning, and it will take more than the efforts of a couple groups of single-minded fiends for it to ever come to a conclusion.
And that is why most bodies who haven't been directly affected by it find it a trivial matter altogether. A war that has been fought since forever with no chances of ending doesn't seem deserving of much thought or attention to those that consider themselves outside of it, except perhaps for a few barmy cutters that want to make some danger jink out of it. In truth, not even the great lords of Hell or the Abyss care much for it, scheming and plotting amongst themselves as they've always been. In fact, the constant in-fighting on both sides might be one of the reasons it hasn't ever ended. Or perhaps the profit of a third party – rule of three, aye?
The thin, ink-tipped orange proboscis lifted from the parchment, and up and over on the head it was rooted on, a left yellow eye twitched. There it was again, that voice in his head, ruining his work with its annoying, cant-plagued insights. A weird creature halfways bat and halfways mosquito, the fat stirge clambered away from its scrolls, and took flight with a loud, disturbing buzzing sound, crossing the library to land on an open window and stare with his brotherless eye to the grim outside. The lifeless, abandoned husk of a once 'perfect' city lay before him, not unlike the many other failures (as deemed by their lord and architect) that dotted the cursed expanse of Maladomini. Down below, a pair of stunted lemures ambled aimlessly through the marble streets, ocassionally glancing at the dim light of his window, the only one to shine in contrast with the skyless black above. A few more of their kindred toiled through the outlying wastes in an apparently random pattern. Each of the sorry blobs had been magically warded, however, to warn him of the proxmity of any unwelcome higher-ranked baatezu that would look suspiciously at the abandoned yet luminous library.
Stirges were not indigenous to this plane, even though a much bigger variant could be found in the Great Carcass above; and the Slug Lord's servants rarely left the capital unless sent away into diplomatic or espionage missions. Whoever found him might not deem him dangerous, no, but strange: a lone stirge revising documents in an abandoned library would make for a rather memorable encounter. Given his master's penchant for working out in the open, this wasn't a risk they could take.
After mentally checking on his lumbering alarms, Phemur took flight again and returned to his parchment. He had a letter to write, and a number of documents to prepare. Soon, he thought, soon he would not need to run any more risks, for anyone else's sake.